Merry Christmas 2019!
Artificial Trees & Christmas Decorating
In October & November, we'll be installing ARTIFICIAL Christmas trees & Decorations for Businesses, Councils, CBD foyers, Pubs & Hotels. You can hire from us or we can install your existng decorations.
See here for basic prices or to request a quote.


REAL Christmas Trees - Home Delivery Service Sydney
In December, we'll have about 800 Freshly cut REAL Christmas Trees for home/business delivery and sale from 6 Flood St, Leichhardt (opposite Easter St) open 9-5 all days till the 23rd December. We think they are the best Christmas Trees in Australia - and so do our clients!

For REAL Christmas Tree home delivery, select your Suburb Delivery Dates (if possible!) and then see prices & service options on the Booking form. Payment on Delivery is fine, but you need to book in advance. Elfhelp's original signature service (still the most popular) is a package that includes Home Delivery, Installation in Water-Stand, and January Pickup. You can even select a Decoration Themes - or suggest a theme - and we'll decorate it too! Order your Real, Freshly Cut Christmas Tree here! (decorated or undecorated).


New for 2018: Antique Santa Sleigh Prop Hire!
NEW from Pennsylvania USA - 7 antique 19th century Santa Sleighs and Sleds/Sledges for Hire! Great for Santa functions, photoshoots and display.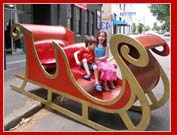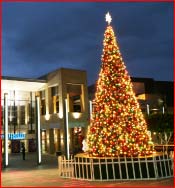 Christmas Tree Warehouse 2019:

6 Flood St, Leichhardt 2040

Open 8:30am-5pm everyday for Real Christmas Trees.